What is Hot Rod magazine saying
about the Rodster® street rod?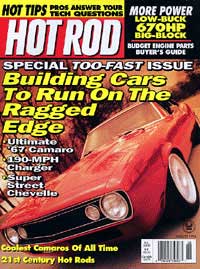 HOT ROD MAGAZINE
by Rob Kinnan
The winner of the Director's Choice award at the Knott's Berry Farm Handcrafted Auto Show last April was Henry Caroselli's Rodster®, a kit car with a different spin. The big problem with kit cars is that they're a pain in the neck to register, but the Rodster® composite body sits on an '82-'94 Chevy two-wheel-drive S-10 Blazer chassis and uses the truck's powertrain, smog controls, windshield, doors, and interior parts. This means that it retains the Blazer's registration, eliminating that headache. A Carson-style top is in the works, and plenty of parts are available to slam and modify an S-10 Blazer, so there's a lot of hot rodding room here, especially when you consider that it removes 600 to 700 pounds of vehicle weight. For more information, contact Caroselli Design at 310/322-2767.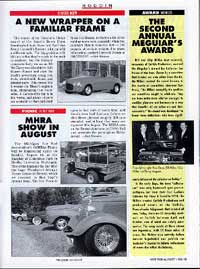 ---