"What impresses me the most about this entire job is the economy of it... you don't find much for $15,000 anymore, especially something as pretty and as usable as this. I like it!"

"Big Daddy" Don Garlits - ESPN2, June 1999

"...tremendous research and development in designing the Rodster kits, and it shows well in the fit and finish of the components."

KIT CAR, July 2001


Who designed the Rodster® Street Rod?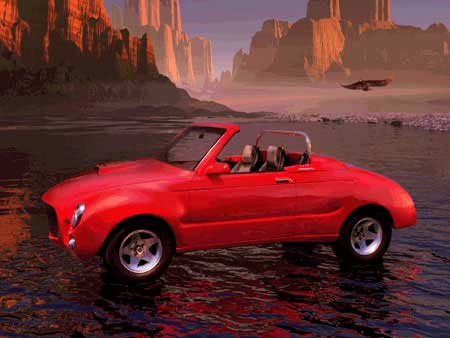 The Rodster® Street Rod, as conceived by Henry Caroselli — with Todd Gerstenberger partnering in the prototype fabrication — exhibits a design integrity unusual in the industry.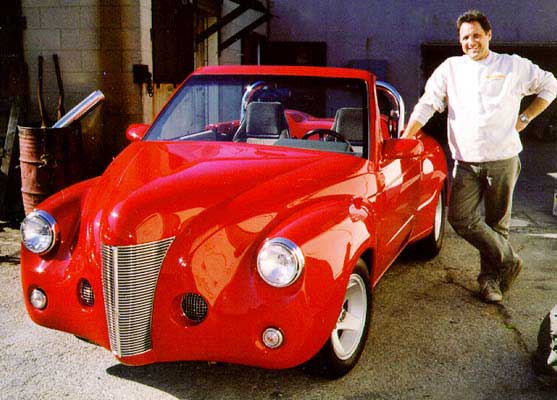 Henry Caroselli and his Rodster.
Henry has a background in art direction, as an advertising creative director for both Mazda and Disney. He has a fine arts degree from Wayne State in Detroit, where he was awarded the Most Outstanding Student in Design of his graduating class.

What Todd does for fun when he's not designing or working on cars.
Todd was the design manager for the Brubaker Box and is a graduate in Industrial Design from Art Center College of Design in Pasadena.