Why a Rodster® Street Rod?

Cruisin' in an open street rod is one of the good things in life. Waving at friends and neighbors. Watching the kids whip-turn their heads as you cruise by the local high school. The cops giving you a thumbs-up instead of an icy stare. The pure pleasure of having that special someone or just a good friend by your side. Going through the gears and leaving the headaches of your daily life in the dust. Or just simply venturing out and letting the open road pass under your wheels. A street rod/roadster is just... well... cool.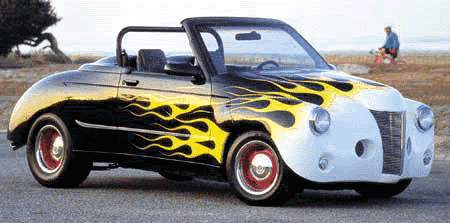 Building a custom street rod is something many of us daydreamed about. Finding the right car, setting the stance, tuning the engine and exhaust to rumble just so, tweaking the interior, adding a great stereo, getting that cool custom steering wheel, searching out the perfect wheel and tire combo, and of course, the paint job -- flames, graphics, metal flake, pearl, or just leaving it in gray primer. A custom car is rolling American folk art, a statement that the owner knows how to have some fun and enjoy life.

So, to the question of, "Why a Rodster?" The concept of the Rodster® is to make building and having a street rod/roadster all the more enjoyable. A minimum of headaches. No requirement for an engineering degree to build one. No worries that some "unobtainium" part will break in the middle of nowhere. No overwhelming fear of logging on some serious miles. If you want modern conveniences like power steering, cruise control, tilt wheel, overdrive automatic, disc brakes -- no problem, just find an '83-'94 Chevy S-10 Blazer that has everything you want.

Bottom line: 1. A Rodster offers more "bang for the buck" in the world of street rods. 2. The Rodster isn't meant to be an exact copy or replica; it was designed to be a nostalgic-styled roadster of classic proportions that's a pleasure to build and customize. 3. The Rodster is a street rod that doesn't "break the bank" to build. 4. And, just like the original street rods, the Rodster begs to be enjoyed.

Simply put, it lets you relive the magic of the ol' hot rods and roadsters that many of us secretly promised ourselves that we'd have someday. Isn't it about time you made that street rod dream come true?

Some Food for Thought:

---

Giant Donor Pool

The Rodster has the largest donor pool in the industry (VW bugs used to be, but they're getting very hard to find). GM made 2.8 million Chevy S10 Blazers during the 11 year period from '83-'94. Over 25% are 2WD. (For extra parts, there are 3.3 million pickups that are the same from the B-pillar forward.) Rodster anyone?

---

'64-'67 Shelby Cobra 427 SC Replica

A RODSTER IS NOT A COBRA REPLICA. The Cobra Replica is the backbone of the kit car industry. Brutal in every respect. An estimated 45,000 copies are out there with over 35 companies making replicas. Even Carroll Shelby offers a replica for $85,000+. The top-selling Mustang-based Cobra Replica usually has a total build-up cost of $25,000-$35,000. You can build a nice Rodster for less than 1/2 of that.

---

'40 Ford Deluxe Cabriolet "Street Rod"

THE RODSTER CAPTURES THE LOOK OF A '40 FORD DELUXE CABRIOLET STREET ROD. Asking price: $50,000. Relatively rare. Very cool car. Big bucks. Kinda precious to just go cruisin' around in. Why not take those "50 big ones" and build a bunch of Rodsters?

---
'32 Ford Roadster "Hiboy Street Rod"
THE RODSTER IS MORE REASONABLE THAN A '32 Ford ROADSTER HIBOY STREET ROD. The icon of the now-giant hot rod industry. There are even "real-steel" replicas available. $40,000-$70,000 is the typical total build-up cost, even though what you've got is still just a replica. You can easily have more dollars in a re-pop '32 rolling chassis (without a motor, drivetrain, body, interior, dash, paint, etc.) than what it would cost to build one entire Rodster.
---
1940 Ford Sedan Delivery Deluxe
Very rare for two good reasons: 1) they were used as delivery vehicles so they got used up, and 2) Ford made only 5,531 of them. The photo is of a 1940 Ford Sedan Delivery (1:24 scale) that is immensely popular in the world of collectible die-cast metal toys. The Rodster® Street Rod Sedan Delivery is our most popular model due to its general utility and low "buy-in" price. Customers report that it's no problem to build one for less than $10K... plus, many use theirs as a "daily-driver," and cruise to work in style.
---
"Vroom--Vroom"
"VROOM-VROOM" Weren't you the kid who wore the wheels off of every toy car, or who was always drawing fire-breathing rods all over your notebooks? How much longer are you going to wait to build yourself a street rod?
---
2004 Chevrolet SSR
THE RODSTER ISN'T THE ONLY MODERN STREET ROD OUT THERE. Hey, even good ol' GM is getting in the specialty-vehicle business. Their new $40K (as in 40 GRAND, 400 Benjamins, 40 LARGE, 40 BIG-ONES) Chevy SSR is the darling of the auto-show circuit. Very similar in concept to the Rodster Street Rod, except of course in the price department.
---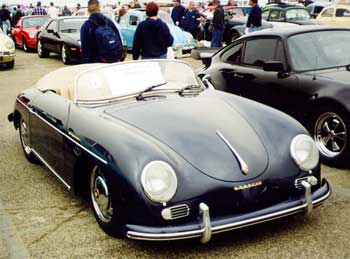 '54-'57 Porsche Speedster
Real ones go for about $50,000. Replicas are re-bodied 25+ year old VWs. If you want A/C, power everything, fuel injection, disc brakes - you know, the "EZ cruisability" of a modern drivetrain - get a Rodster.
---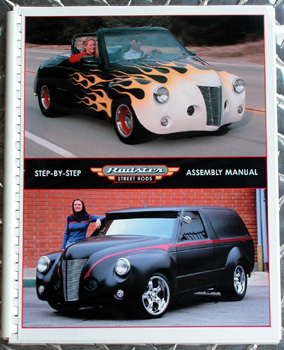 Rodster Street Rod Assembly Manual
"...the liberally illustrated instruction book is clear and unambiguous. The manual is even quite funny in places."
CAR AND DRIVER, September 1999
OUR 50+ pg. STEP-BY-STEP MANUAL IS JUST $49.

A lot of Street Rod and kit car companies claim their kits are easy to build ...the difference is that our conversion kits are specifically designed for the D.I.Y. homebuilder. There is NO welding. You DON'T have to fit a drive train, engineer a braking system, hang doors, create an interior, or even wire a dash. Check it out for yourself with our comprehensive 50+ page manual. This latest edition (9th) has over 100 photos/illustrations/templates and covers all models. (Of course, the $49 is completely refundable with the purchase of a Rodster Street Rod kit.)
---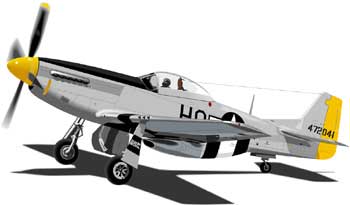 '43-'45 North American P-51D Mustang
With such an awesome look and 1720 hp pushing it along, it's the ultimate cross-country cruiser. If you win the lottery . . . buy a P-51.
---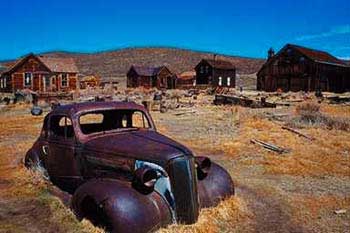 The "Dream"
IT CAN MAKE THAT STREET ROD DREAM COME TRUE. Many of us are waiting for that perfect combination of "do-ability" + useability + price. The realization of that dream doesn't get any easier than with the Rodster.
---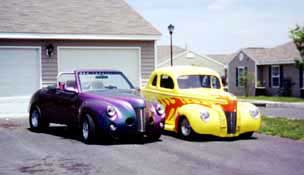 BOTTOM LINE: FUN. The whole idea behind the Rodster is to have fun. When you consider ease-of-assembly (customers have transformed their S10 Blazers into a Rodster ready to take to the paint shop in less than 100 hours), "cruiseability" (you can get GM parts everywhere - and they're cheap), and cost (total build-up cost can be under $10,000).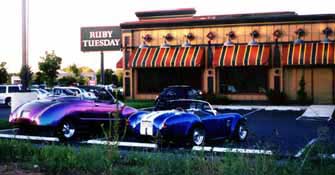 It really doesn't get any better than a Rodster - the EZ cruisin' Street Rod you build on an '83-'94 Chevy S10 Blazer.