". . . great street rod stance and build simplicity."

KIT CAR, Sept. 2001

"The Rodster was a people magnet everywhere it appeared on the tour..."

KIT CAR, Nov. 1997

"...the Rodster is also capable of posturing with the best street rods in the nation."

KIT CAR, Sept. 1997


The Rodster-Rodster-Rodster Project
Ray Yauk, Mark Wiley, and Carolyn Youngs (wife of KIT CAR Magazine Editor, Jim Youngs) have teamed together to build 3 Rodsters to take on the HOT ROD POWER TOUR 2001 and for an upcoming story in KIT CAR magazine.

Henry Caroselli flew to Oklahoma, for about a week at the end of January, to help with the build-up and to take some photos. The idea was to a "barn-raisin'-style" project and complete most of the build-up during that week.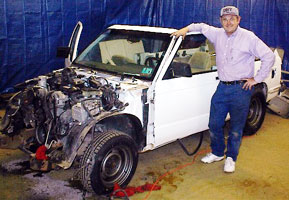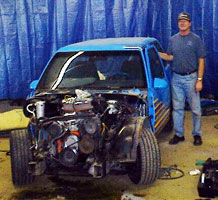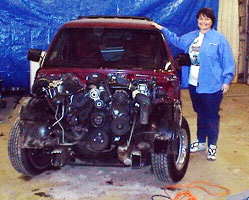 For instance, Carolyn and Jim drove down from Denver with a S-10 Blazer on one Friday, and then drove home in a completed Rodster Sedan Delivery (still needing a final paint job, of course) the following Friday.

A second Rodster was also completed during this hectic week, but finally reality hit and the third vehicle ran into problems (strictly related to a troubled donor vehicle however).

Mark and his son Kent have been working on a website documenting the project, so if you'd like to see it, CLICK HERE. (Please note that this link will take you off the Rodster website, so remember to come back and finish looking around here, too.)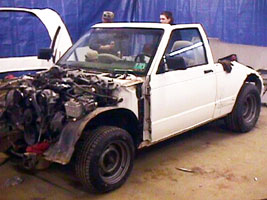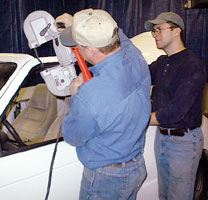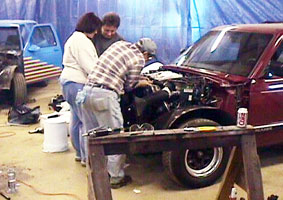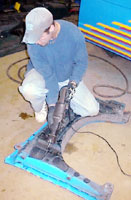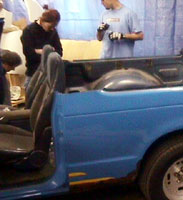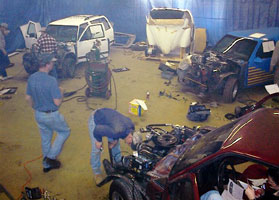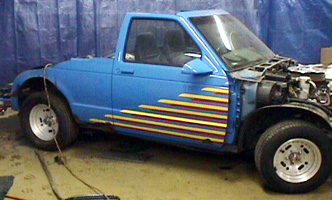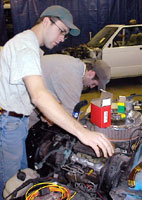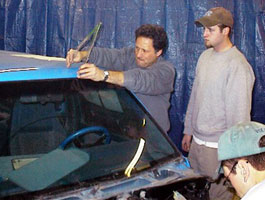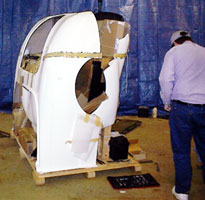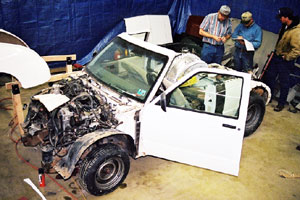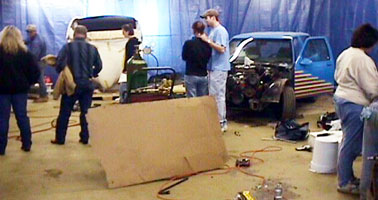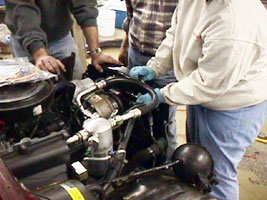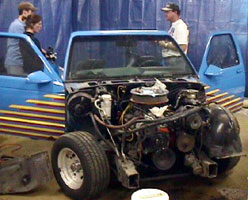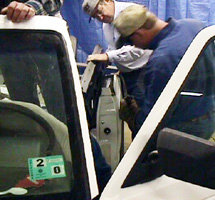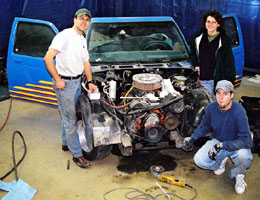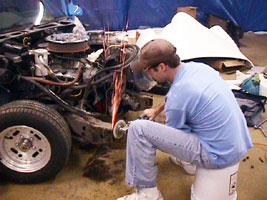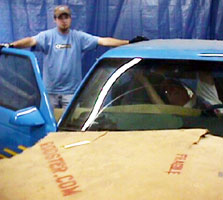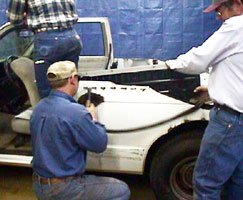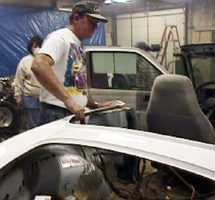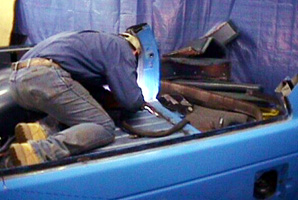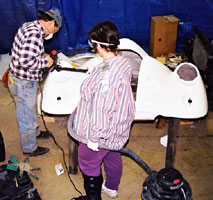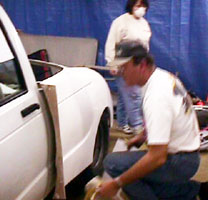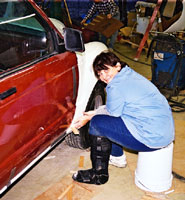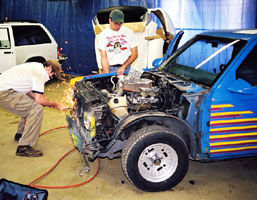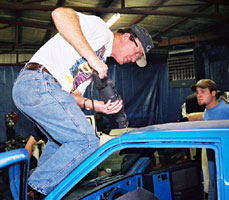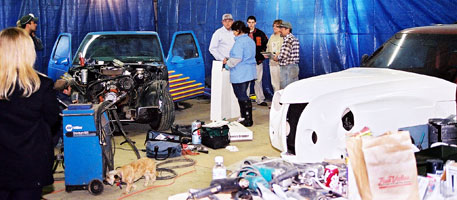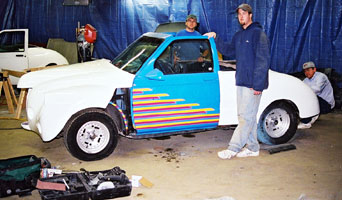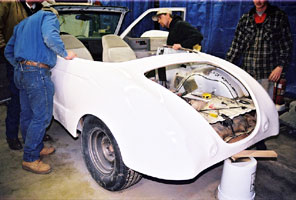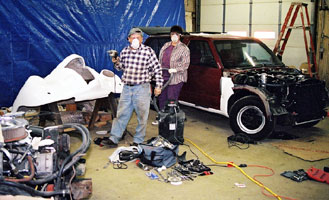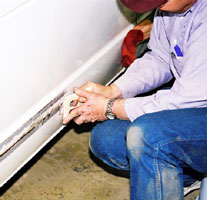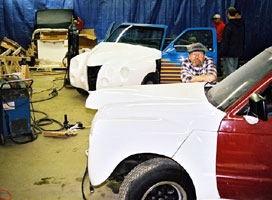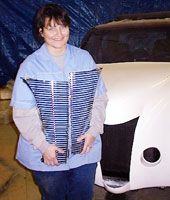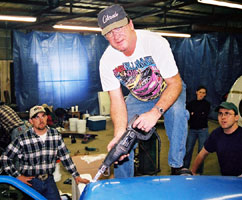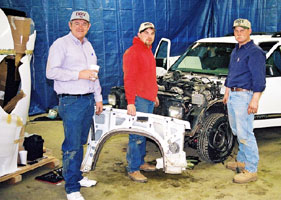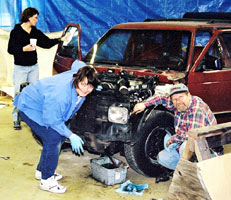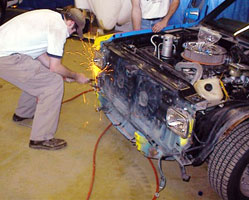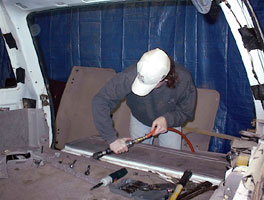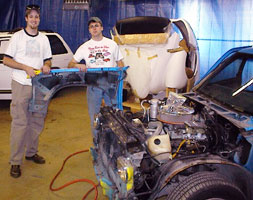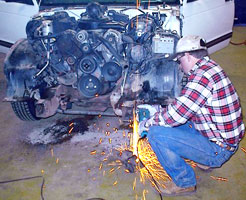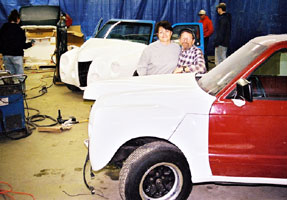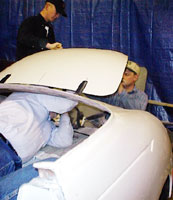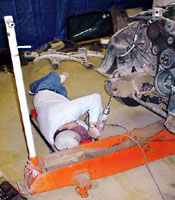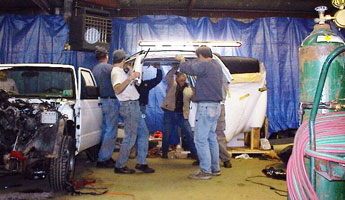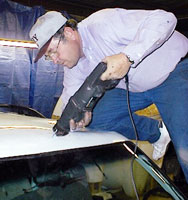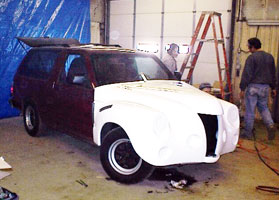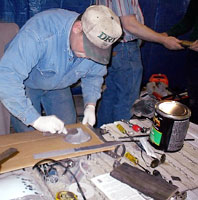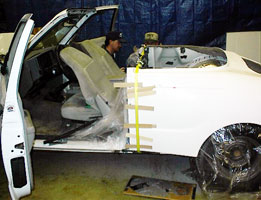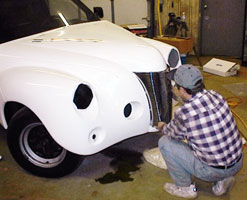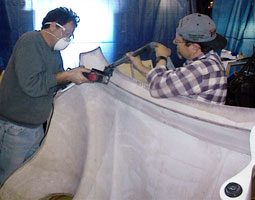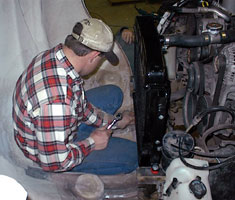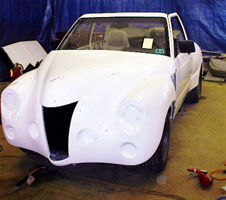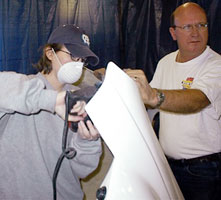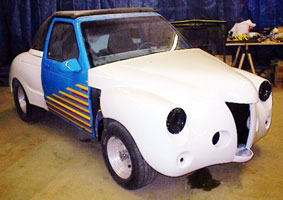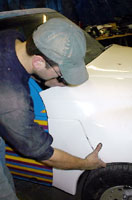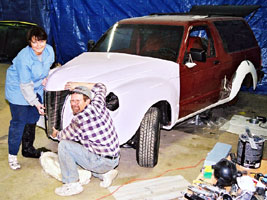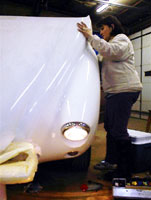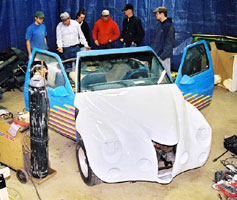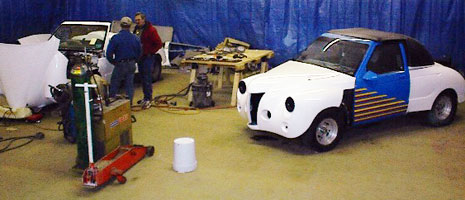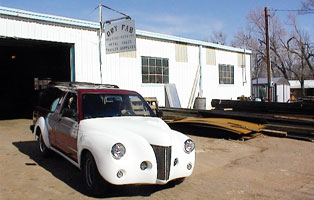 And that's all there is to it. CLICK HERE to read the build-up article in KIT CAR magazine.
The HOT ROD POWER TOUR 2001 left the Detroit area in early May and traveled in the shadow of old Route 66 to California.
May 3 - Pontiac, MI
May 4 - Joliet, IL
May 6 - Springfield, MO
May 5 - Effingham. IL
May 7 - Tulsa, OK
May 8 - Amarillo, TX
May 9 - Albuquerque, NM
May 10 - Kingman, AZ
May 11,12 - San Bernadino, CA
We all made it. CLICK HERE to see how all this turned out.